PA Turnpike King of Prussia Interchange Postcard 1955
1955 postcard showing an aerial photo of the Pennsylvania Turnpike, US 202 and Schuylkill Expressway interchange in King of Prussia. North is roughly toward the top of the photo. In the Southeast corner, the Lafayette Motel is visible. In fact, the postcard was published by the Howard Johnson Publishing Department, Bedford, Pa.
© The King of Prussia Historical Society.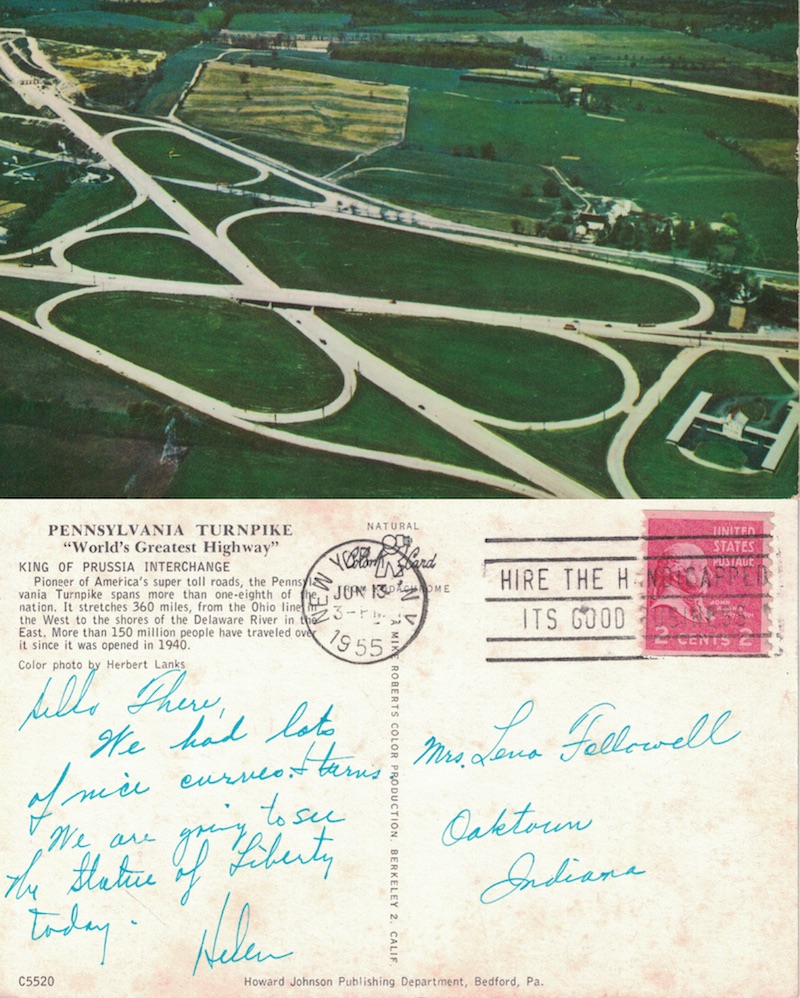 Date: 1955
Google Map Coordinates: 40.082903, -75.394592
If you are interested in obtaining this file, please contact us