Benjamin H. Smith Atlas of Delaware County and The Welsh Tract - Upper Merion
1880 Manuscript atlas of Delaware County and the Great Welsh tract in Pennsylvania containing maps exhibiting the early grants and patents, by Benjamin H. Smith (Plate 25: Upper Merion.) This is a composite of several photographs put together using Photoshop. There may be imperfections. The original photos were taken of a black and white negative print at the Historical Society of Montgomery County.
Image © The King of Prussia Historical Society. Do not copy or download this file without first obtaining permission.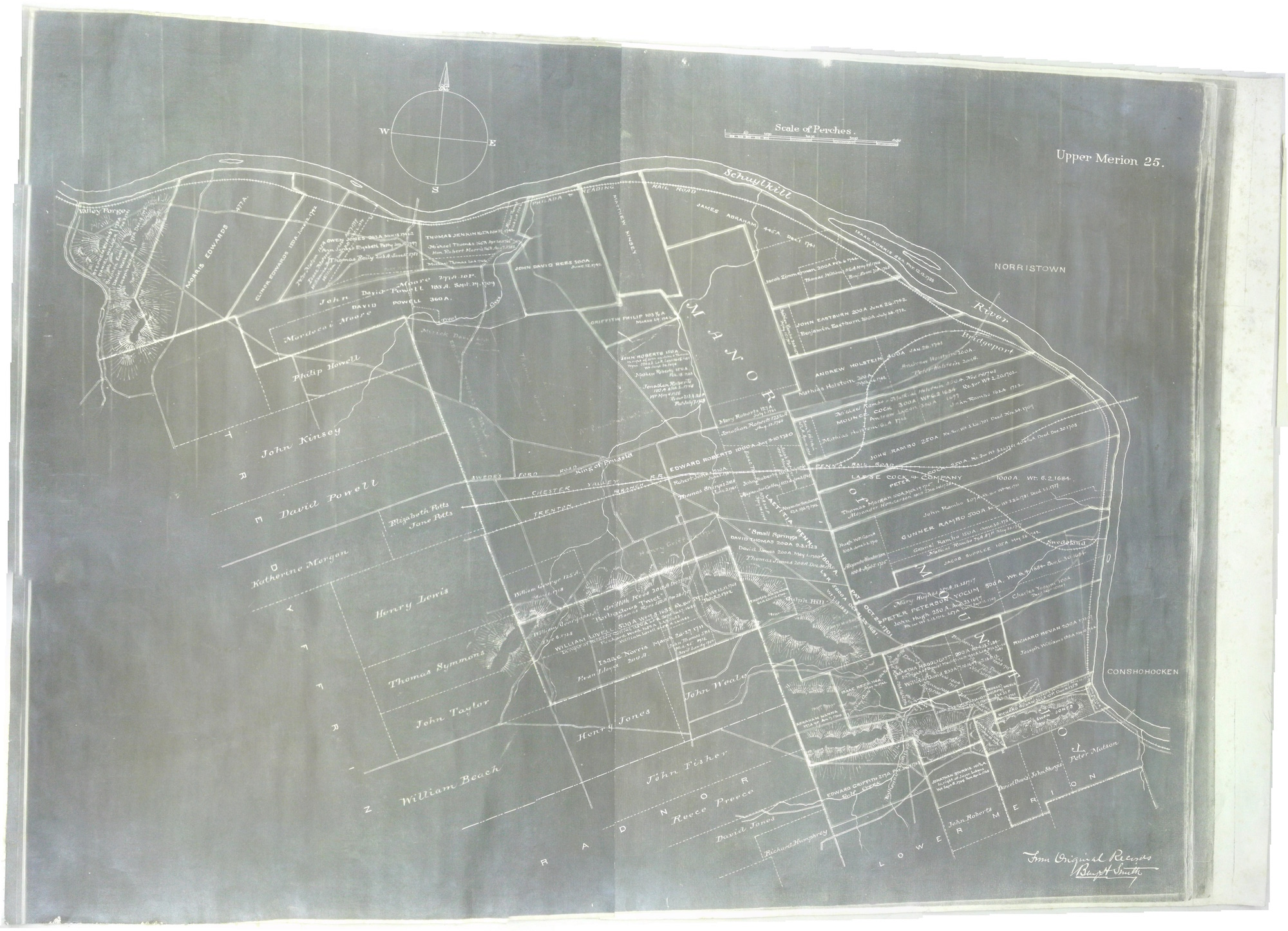 Date: 1880
If you are interested in obtaining this file, please contact us