1871 Hopkins Atlas - Upper Merion Map Detail - Shainline - Henderson Station
Detail of the Upper Merion map showing Shainline and Henderson Station from the 1871 Hopkins Atlas of Montgomery County.
Image © The King of Prussia Historical Society. Do not copy or download this file without first obtaining permission.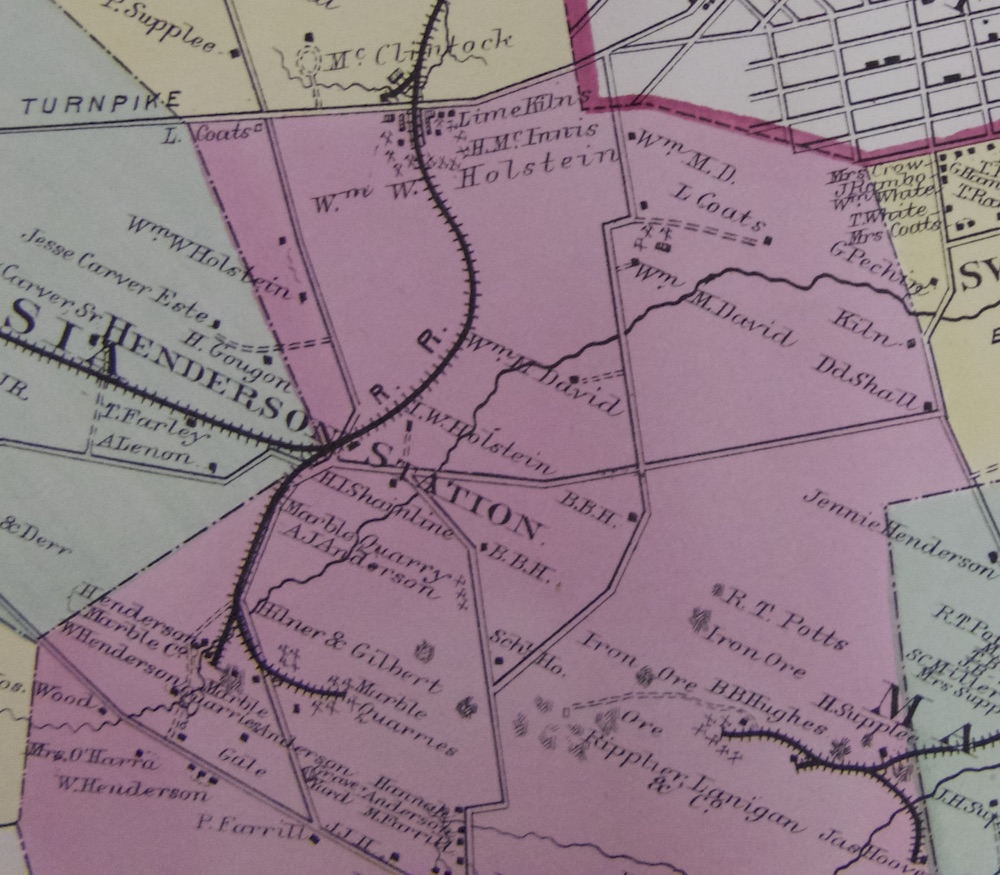 Date: 1871
If you are interested in obtaining this file, please contact us