2000 Aerial Image - Caley Road Area
Aerial Photo of Caley Road area in 2000. Image Courtesy of the Delaware Valley Regional Planning Commission (DVRPC.) Tile No. X24-Y086. Includes Cannon Run West, Caley Elementary School, Hidden Valley, Crestwyk and Washington Park.
Image courtesy of the DVRPC. Do not copy or download this file without first obtaining permission from the King of Prussia Historical Society.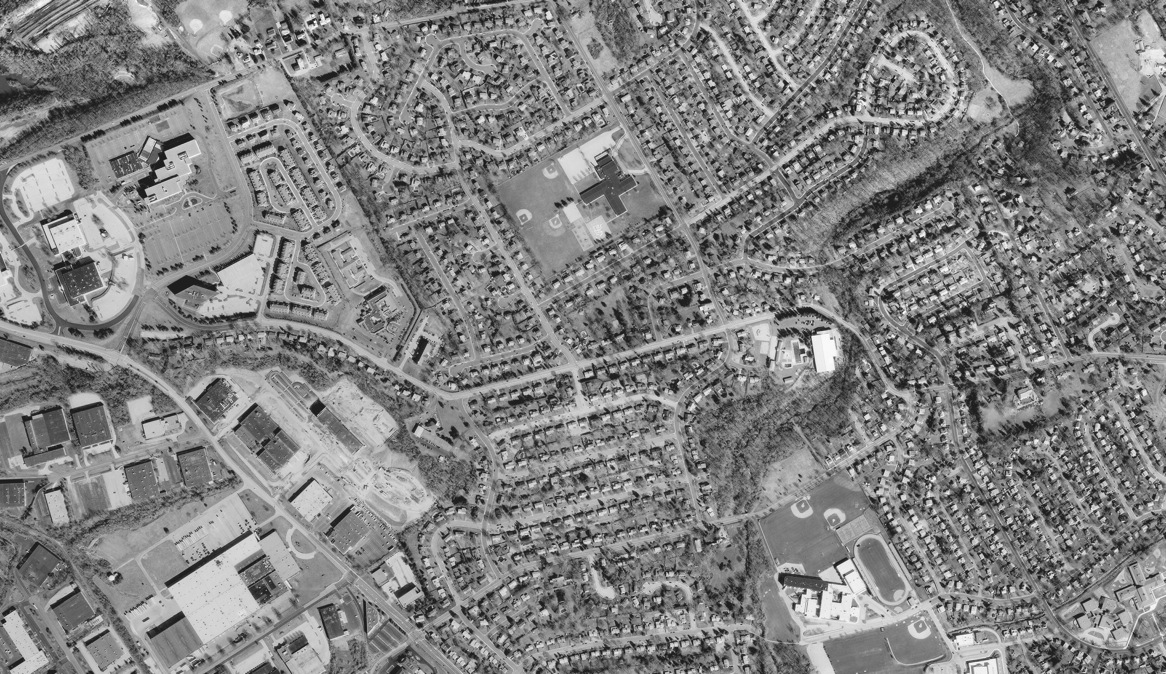 Date: 2000
Google Map Coordinates: 40.103490, -75.388219
If you are interested in obtaining this file, please contact us