Boy Scout Jamboree at Valley Forge 1957
Boy Scout jamboree at Valley Forge Park. The date on the picture is September 1957, but the jamboree actually took place from July 12 to July 18.
Image courtesy of the Loughin Family; do not copy or download this file without first obtaining permission from the King of Prussia Historical Society.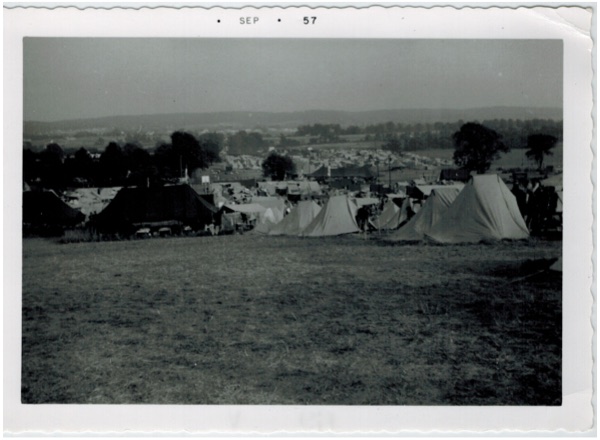 Date: September 1957
Google Map Coordinates: 40.097351, -75.442979
If you are interested in obtaining this file, please contact us