1912 Mueller Atlas: Abrams (Abrahams) Area
Plate 3 of Pennsylvania Railroad 1912 Devon to Downingtown and West Chester, Pennsylvania. Property atlas published by A. H. Mueller in 1912. Shows the Abrams area (northern Upper Merion) as well as insets with expanded views of Swedeland and Swedesburg.
© The King of Prussia Historical Society.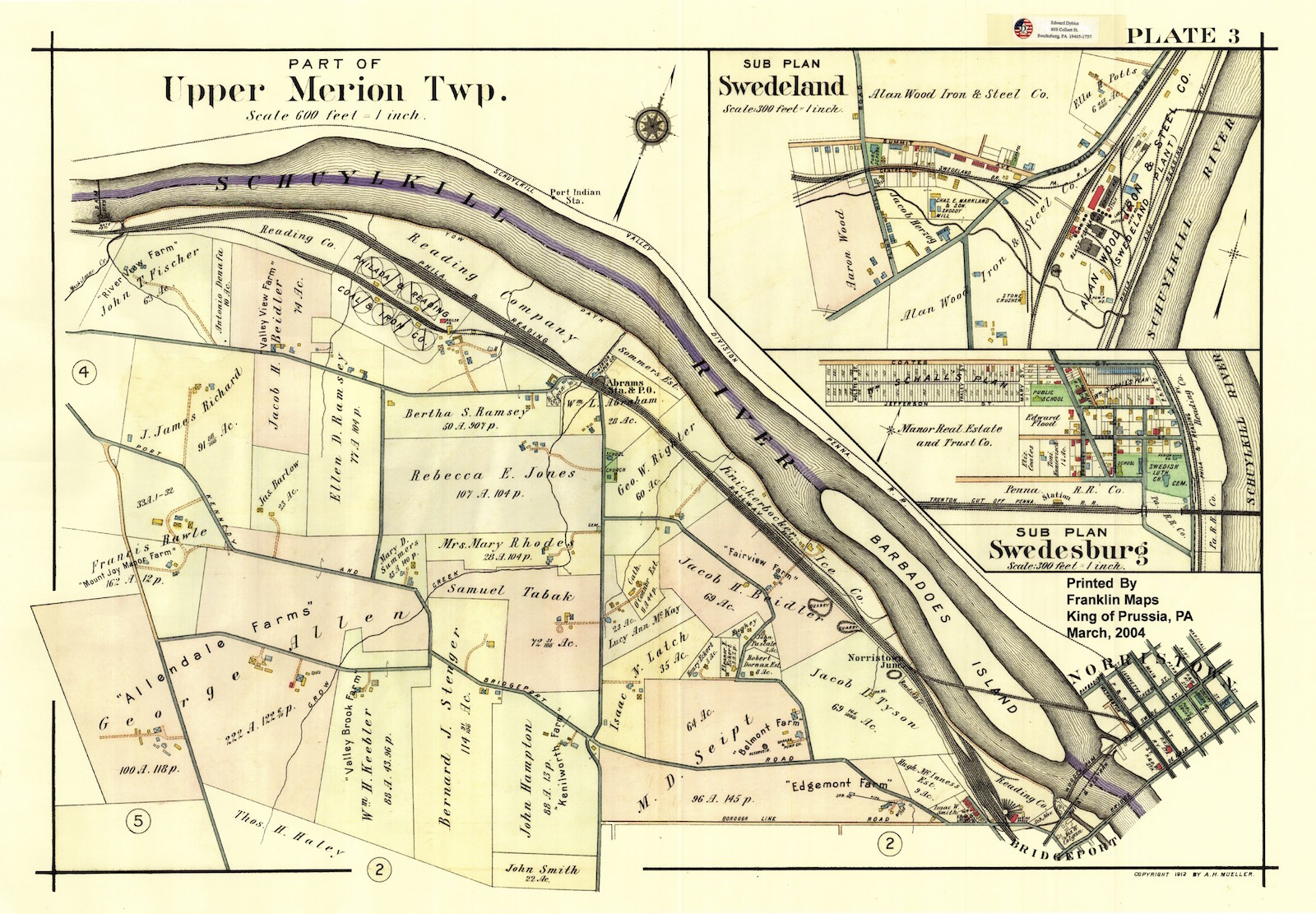 Date: 1912
Google Map Coordinates: 40.105325, -75.368261
If you are interested in obtaining this file, please contact us