1959 Aerial Image - King of Prussia
Aerial photo of King of Prussia in 1959. The new Turnpike and Schuylkill interchange is visible. Image courtesy of the Delaware Regional Planning Commission (DVRPC.) Tile No. 07-578.
Image courtesy of the DVRPC. Do not copy or download this file without first obtaining permission from the King of Prussia Historical Society.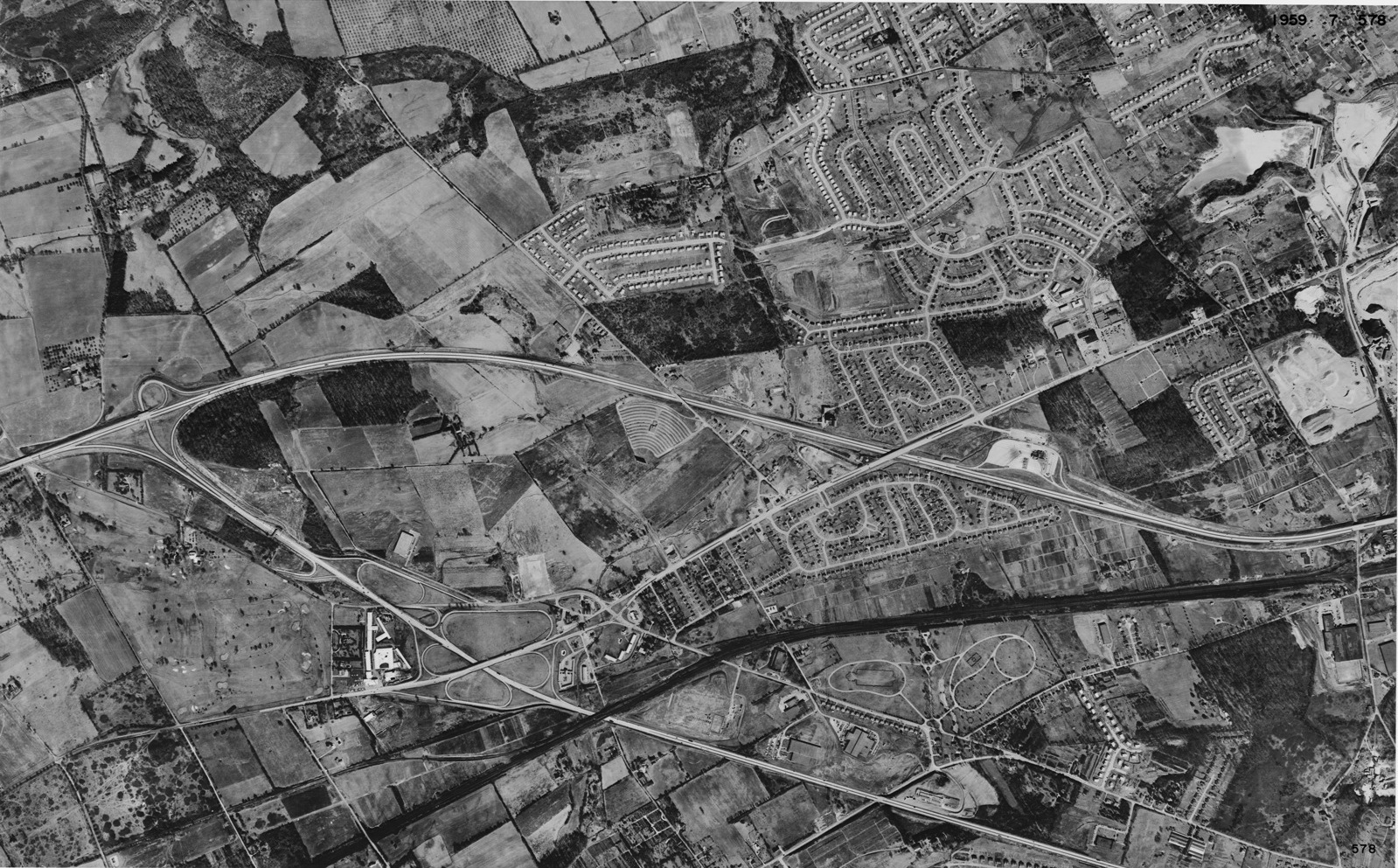 Date: 1959
Google Map Coordinates: 40.089919, -75.391609
If you are interested in obtaining this file, please contact us