1985 Upper Merion Zoning(?) Map
This is a hand-colored road map from 1985. It may be colored according to zoning or land-use - unfortunately, there is no key. This is a composite put together in Photoshop - there may be some distortions. Special thanks to Matt Popek for preserving and donating this map.
(c) Montgomery County Planning Commission/King of Prussia Historical Society.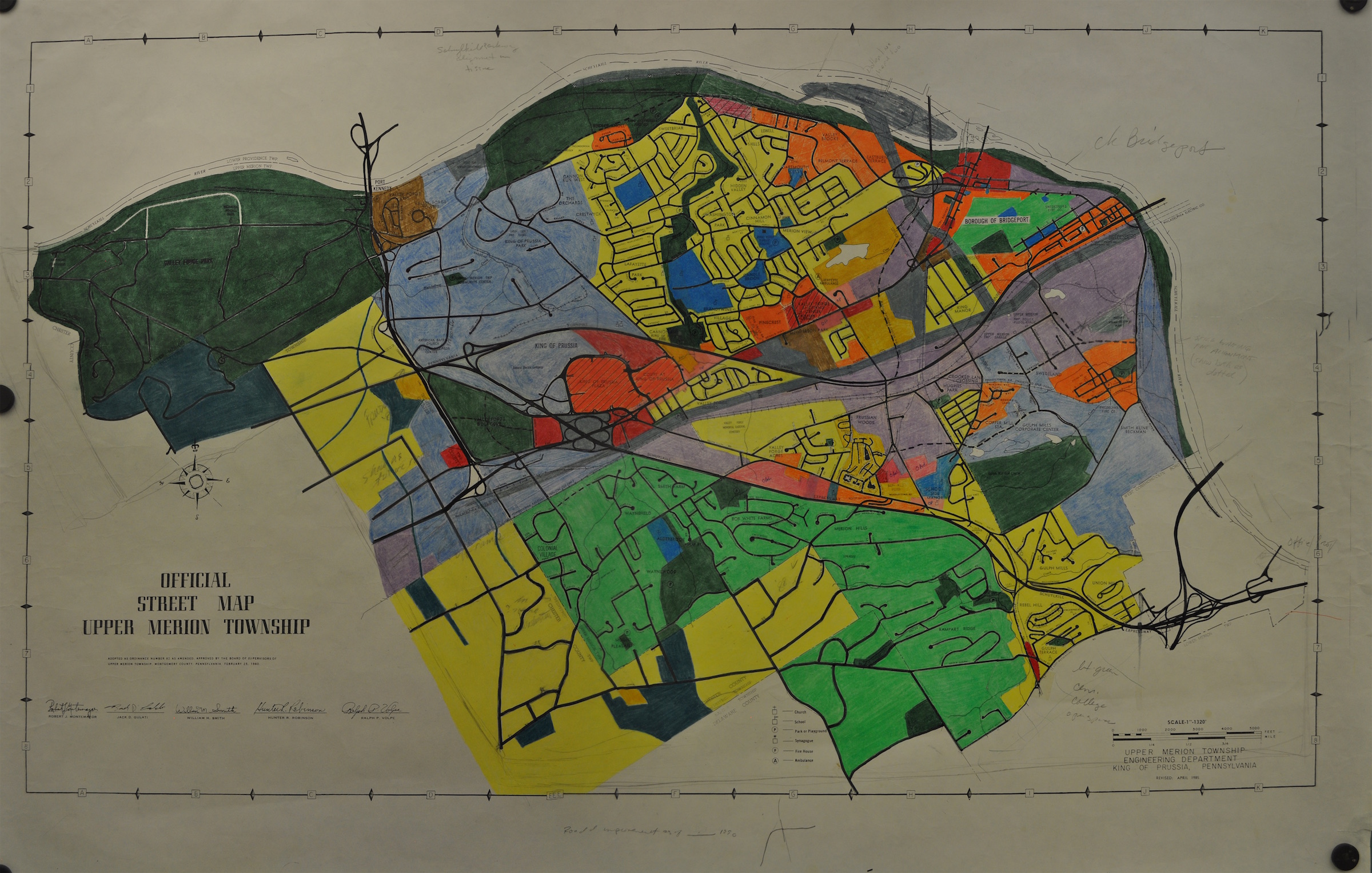 Date: 1985
If you are interested in obtaining this file, please contact us