Our Monthly Meetings
The Society organizes monthly meetings from September to June each year. We invite speakers to talk about topics of local interest. Meetings typically last from an hour to an hour and a half.
In December, we celebrate the holidays with our friends from Christ Church (Old Swedes) at the St. Lucia Festival. We also partner with our sister societies for a field trip in June.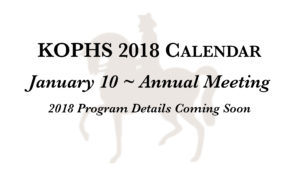 Previous Event Calendars open in a new window: