PANORAMIC PRINTS
Support the King of Prussia Historical Society with your purchase of panoramic prints of King of Prussia. Views were taken in late Fall and Winter (with snow) from the roof of 251 DeKalb West Apartments on Red Hill looking west toward Valley Forge.

Two sizes, framed or unframed, are available for purchase.
UNFRAMED $  30 small $  40 large
FRAMED       $100 small $ 120 large
Prices are reduced with Membership!

Proceeds benefit the King of Prussia Historical Society!
Contact info@kophistory.org or visit Box Pack and Ship for more information.
Special thanks to Dave Montalvo who took the pictures, Jeff Weissman for his permission to take the photos, and to Tanner and Terrence for their help.
BOOKS
Upper Merion Township: The First 300 Years is  available.  Please email us at info@kophistory.org if you are interested in purchasing a copy. Or save on shipping and pick up a copy at BOX PACK N SHIP, located at 150 Allendale Rd, King of Prussia.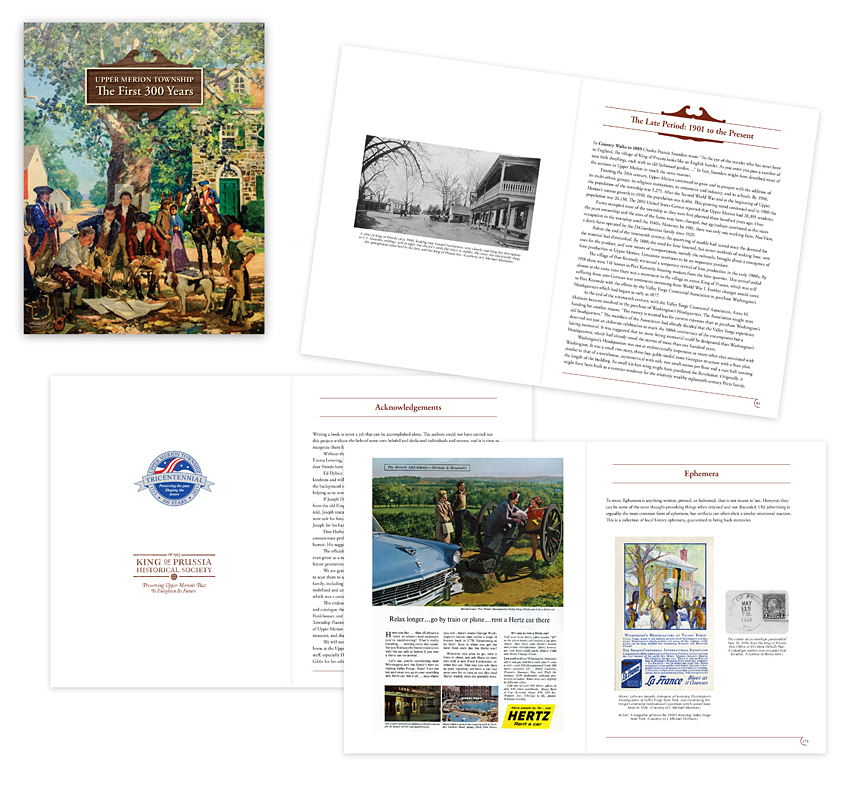 Upper Merion Township: The First 300 Years
From the Lenni Lenape Indians to the King of Prussia Mall – the first 300 years of Upper Merion's history is far richer than one could ever imagine.  This popular history book, which J. Michael Morrison co-authored with Francis X. Luther and Marianne Hooper, was published in 2013 to commentate Upper Merion's Tricentennial.  The book is now in its third printing.
Cost:  $35 plus $5 shipping and handling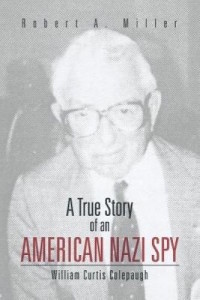 A True Story of an American Spy
In this book, Bob Miller documents the story of a man who was married, lived, worked, owned a business, and volunteered with the Boy Scouts and the Rotary in King of Prussia for over forty years.
Mr. Miller only brought a few copies of his book to our November 2016 program. For those who are interesting in getting a copy, contact the Society for more information.
Upper Merion's Historical Highlights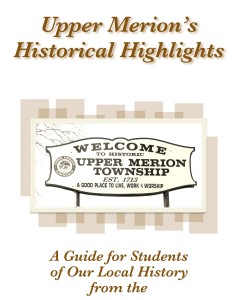 As a part of our Keystone Marker Project, the Society produced a pamphlet of historical items of interest targeted for middle school students. Copies are being provided to the Upper Merion Area School District for their local history curriculum as well as other township schools. Contact the Society if you want a copy for yourself or a home schooler.